One Brigham Circle
InFocus Camera Club Annual Photo Show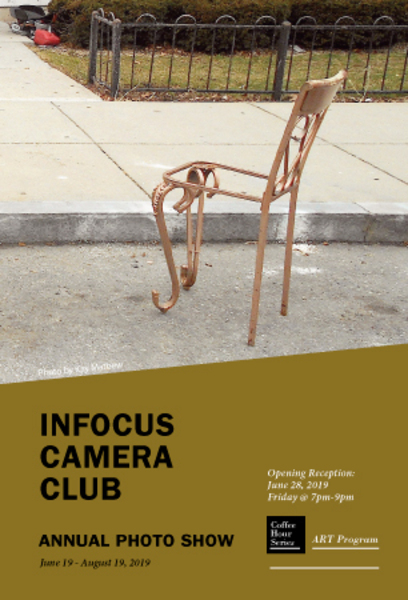 The goal if INFocus Camera Club is to promote Photography in local communities and provide an environment for social and cultural exchange.
Photography experience of our members ranges from beginners to professional photographers. ​​Basic activities consist of workshops, special events, image critiques, field trips, exhibitions etc.
We are located in Mission Hill, Boston, MA. For more information about how to join or anything photography related, please visit our website.