Assembly Row
Community Art Center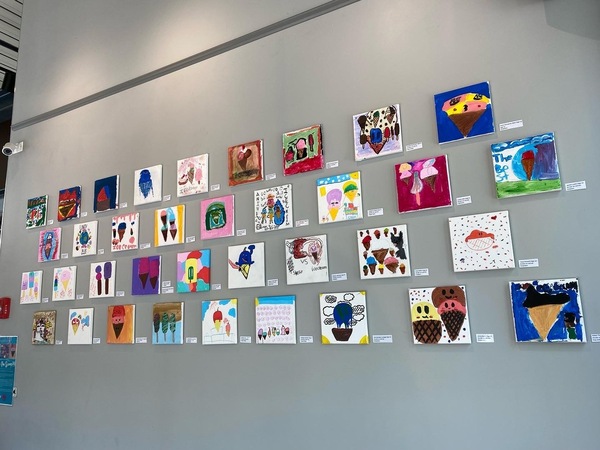 The Community Art Center allows youth to participate in the School Age Child Care Program (during after school & summer camp) and learn hands-on arts curriculum from multiple disciplines in visual arts, theatre, media and dance.
A non profit organization since 1937, we have been guided by our mission statement:
To cultivate an engaged community of youth whose powerful artistic voices transform their lives, their neighborhoods, and their worlds.
We believe in the power of young people.
We believe in the power of artistic expression.
We believe in taking care of ourselves and each other.
We believe in creating positive change in our neighborhood & beyond.
This project represents the work of 40 youth artists ranging in ages 5-12, grades K-7th.