South Bay- Wall One
Cerina B Artworks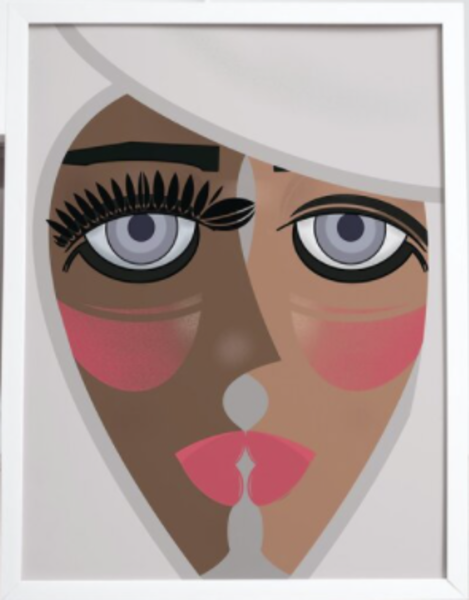 I've always loved Art, from simple doodling to the mess of papier-mâché - any chance to create.
I especially love to draw and paint; my true forms of expression. I enjoy the flow and freedom of each pen and brush stroke - it's therapeutic, calms and quietens my mind, and allows me to feel the serenity after which I was named: Serene - Serena - Cerina B.
I love producing abstract pieces with an element of realism. From capturing facial expressions and misaligned features to exploring diversity and symmetry, interjected with the magic that only bold colour can bring.
The result: Images that are unusual and unique and come from my imagination. Pieces I can gaze at, still defining them in my own mind long after my hand has moulded them into their current state. Focusing on people, they celebrate diversity, the human spirit, unity and love.
Artist Statement:
Digital Artist Cerina B is best known for her semi-abstract, colorful, vibrant and bold face profiles. These cool & contemporary images celebrate diversity, the human spirit, unity and love.
From London UK (with Anglo-Ghanaian heritage) based in Boston USA, Cerina B's work is influenced by her travels and inspired by the international fashion and modern art scenes of London, New York and now Boston. Her work derives from people gazing and capturing faces of the abstract modern world.
At a time when we've all had to hide behind our masks, Cerina B's artwork reflects the one thing we've dearly missed - FACES. The faces of those we love and admire, the people we see every day and the strangers that intrigue us purely by their facade and infinite expressions.
A genuine connection can't exist between us when only our eyes are present. Just half a face, not a true picture, a lost soul. Using only our imaginations to piece together how we think a stranger looks under the mask. Guessing their smile, laugh, frown or perhaps even smirk. All the things that show our feelings and make us human.
Cerina B's work is emerging at a time of those missed faces and the human struggle of striving for diversity and acceptance of all people.