South Boston
R I Sutherland-Cohen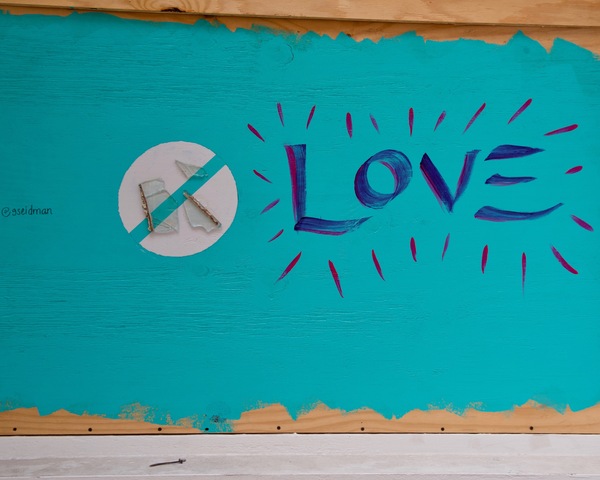 JAZZ EXPRESSIONS and SOHO 2020: Photos from the Pandemic
R I SUTHERLAND-COHEN lives in New York City. Following his Boston college years (Bachelor of Science in Mathematics – Northeastern University and Master of Fine Arts in Directing – Boston University) he stage managed numerous productions on Broadway, over forty operas for New York City Opera, and theatrical presentations throughout the world. His production management credits included Lincoln Center Festivals, HOWL! Festivals, ten years as Entertainment Operations Manager for the Tropicana Hotel and Casino in Atlantic City, Associate Producer/Writer for Westinghouse Television's syndicated series Earth Lab, as well as overseeing a wide-range of special live-performance events. Following retirement as Professor Emeritus from the Department of Theater at Brooklyn College, his books Tesla for Beginners and Introduction to Production: Creating Theatre Onstage, Backstage, & Offstage have been published. Robert's over 50-years working in the theater were capped this past year with being honored by the Stage Managers Association with The Founders Award.
As a photographer of primarily jazz musicians in concert, artistic recognition has come in many forms. These include months-long, solo exhibitions that accompanied All Night Soul for the Jazz Ministry at Saint Peter's Church, as well as at the Berlitz Language Center's presentation in New York's Rockefeller Center. Robert's photos have been featured in a Lincoln Center showing of employees' art, an exhibition at the Hot Summer Jazz Festival in Minneapolis, and inclusions in the collections of Winona Ryder, Lawrence Ferlinghetti, Paul Simon, as well as many other recording artists. He is a regular contributor to music publications such as: Downbeat, New York City Jazz Record, Jazz Times, All About Jazz, Wire, and other international journals, etc. Additionally, many musicians in the jazz community feature his photos in their recordings. Among these were Downbeat Magazine's Annual 65th Critics Poll - Jazz Album of the Year: Wadada Leo Smith's America's National Parks. For the past two years Robert has been nominated for Lifetime Achievement in Photography by the Jazz Journalists Association.
As a veteran stage manager, as well as a professional photographer of live jazz concerts, he personally felt the shutdown of a vibrant community ravaged by great loss. With the shutdown of energetic cities and unable to work in chosen fields, he turned to documenting the great infliction. The representations of so many artists' expressions painted upon the boards of SoHo's commercial establishments shouted to the world painful messages of the oppressed, in what was then a virtual ghost town.
During June 2020 New York City was in the deepest throes of grieving the murders of George Floyd, Breonna Taylor, etc., and many social injustices. Aggravated violence was perpetrated against many commercial stores throughout the United States. Particularly hard hit was the luxury stores in SoHo: New York City. A whole district was shuttered and SoHo boarded with plywood; painted over with murals. This exhibition and the accompanying book captures many of the storefronts and the devotion by a variety of outspoken artists to express their heartfelt feelings against the plague of injustice and the coronavirus pandemic ravaging so many of our lives. As the luxury retail stores began the slow reopening process amid lingering safety concerns and social unrest. . . the concluding photo: "Nice Try 2020" points to our shared hopeful future.