Community Support/Applying for a Donation
Requesting an In-Kind or Silent Auction Donation
Donations Update Winter 2023:
Due to the impact of the pandemic, we were unable to accept donation requests from Spring, 2020 through Spring 2021. As we continue to recover financially and adapt to the current environment, we are again reviewing requests though unfortunately, we have not been able to return to the same level of donations as pre-pandemic. Please don't hesitate to apply, but know that we will unfortunately need to be quite particular for some time in what we are able to approve. We will respond and let you know of our decision either way.
Thank you for understanding and sticking with us!
~~~~~~~~~~~~~~~
One of the ways we offer support to each store's community is by donating in-kind donations to small, local organizations and groups that are nearby. In 2019 alone, we donated to 850 local organizations and gave away over $56,000 of ice cream, merchandise, and gift cards! Ice Cream donations are intended for groups of 100 people or less and will include cups, spoons, napkins, and ice cream scoops along with the ice cream. Everything must be picked up by someone from your group at a date and time of your choice that we will schedule with you in advance. Gift Cards or other raffle/auction items will be mailed to you directly.
If you would like J.P. Licks to donate an item to your fundraiser or group, please check out the below qualifications:
1. The event you are requesting a donation for must be at least 6 weeks away.
2. Your group or organization must give back to or support your local community in some way.
3. If you are having a fundraiser, that money should benefit your local community as well (Sorry, no giant corporations or nationwide organizations!)
When accepting a donation, you agree to:
1. Tag us in any applicable social media posts (@jplicks on Instagram, Twitter, and Facebook; @j.p.licks on TikTok)
2. Please be sure to list our name as: J.P. Licks (with the periods after "J" and "P") in all materials.
3. For ice cream donations, you will be asked to display a sign recognizing that the ice cream has been donated by J.P. Licks.
4. For other in-kind donations, you must list our name and/or logo as participating sponsors wherever applicable.
Please fill out the form at the link below and we'd be happy to review your request!
Community Member Highlight
Sock Drive to Benefit Rosie's Place, Year Three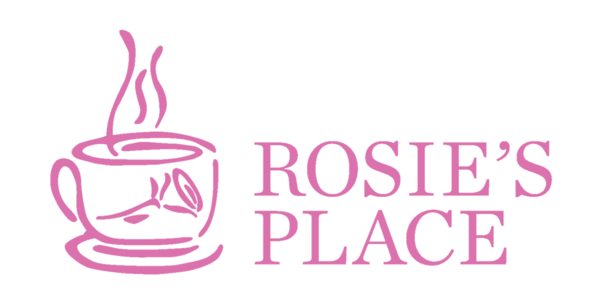 Our customers and employees came together again in February, 2022 to collect 547 pairs of socks and tights (plus several hats, scarves, and pairs of mittens again!). Rosie's Place distributed these items to the people seeking assistance at their facility during the late winter and early spring. We remain so grateful for everyone who helps make this yearly collection a success. Every pair makes a difference. Thank you.
In February, 2021, we ran our second Sock Drive to benefit Rosie's Place. This is now a yearly event and we were blown away by how generous our customers and employeers were. For our first drive in February, 2020 (just before the pandemic hit), we collected 337 pairs of socks. For the 2021 drive, we wanted to double the amount but everyone helped us go way above that - we collected 824 pairs of new socks plus 2 pairs of hand knit mittens, a hand knit hat, and 46 homemade, reusable masks.
We're so grateful for everything our customers and employees did to make 2021's drive such a success and we look forward to doing it again in 2022!
Rosie's Place was founded in 1974 as the first women's shelter in the United States. Our mission is to provide a safe and nurturing environment that helps poor and homeless women maintain their dignity, seek opportunity and find security in their lives.
Today, Rosie's Place not only provides meals and shelter but also creates answers for 12,000 women a year through wide-ranging support, housing and education services. Rosie's Place relies solely on the generous support of individuals, foundations and corporations and does not accept any city, state or federal funding. Thanks to these donations, 83 cents of every dollar raised goes directly to services for poor and homeless women.
J.P. Licks teamed with Rosie's Place in February, 2020 to collect socks from our customers as socks need to be donated in new condition and shelters are perpetually short on this essential clothing item. In exchange for donating new socks, customers received coupons to use on subsequent visits.