Community Support/Applying for a Donation
At J.P. Licks, it is important to us to make sure that each of our stores remain positively engaged with their local communities. One of the ways we do this is by donating in-kind items (such as ice cream*, certificates, or reward dollar cards) to groups and organizations striving to make positive impacts in the towns local to our stores.
To be eligible for an in-kind donation, you must meet the following requirements:
Your organization must be located within Greater Boston (just like our stores!)
Your event/item due date must be at least a month away
Your group or event must be directly benefitting the local community (and please be prepared to tell us how you do!)
We are also always open to hearing from various groups about how we can partner up together to help do more good among our neighborhoods.
We've already been able to support over 100 events and groups so far this year as of spring 2023, and we look forward to what the rest of the year holds!
*A few important things to know about ice cream donations: Please know that these donations are intended for events that have 100 people or less. If approved, someone from your team will need to pick everything up from a local store of your choosing at a predetermined date/time. At your event, you will need to post signage stating J.P. Licks made a donation. Please ask for our logo and be sure to list our name on all signage and social media posts with the periods after the "J" and the "P". If you are a non-profit seeking ice cream for an event larger than 100 people, please reach out to our catering team to see if a discount is possible.
Community Member Highlight
Sock Drive to Benefit Rosie's Place, Year Four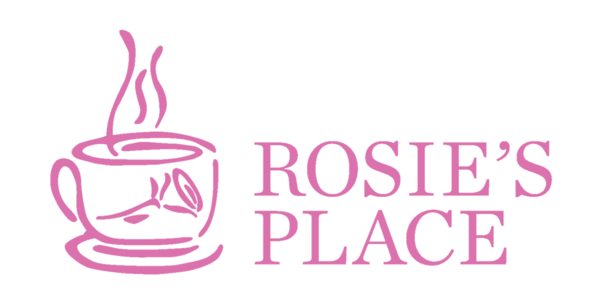 Our 4th annual Sock Drive was another success and we are so grateful for every single (or pair of!) donation. 2023's drive saw a collection of 731 pairs of socks for adults and children. We plan to keep running this event in 2024 as the need does not abate.
J.P. Licks began teaming with Rosie's Place in February, 2020 to collect socks from our customers as shelters are perpetually short on this essential clothing item. In exchange for donating new socks, customers received coupons to use on subsequent visits.
In February, 2021, we ran our second Sock Drive to benefit Rosie's Place. This is now a yearly event and we were blown away by how generous our customers and employeers were. For our first drive in February, 2020 (just before the pandemic hit), we collected 337 pairs of socks. For the 2021 drive, we wanted to double the amount but everyone helped us go way above that - we collected 824 pairs of new socks plus 2 pairs of hand knit mittens, a hand knit hat, and 46 homemade, reusable masks.
Our customers and employees came together again in February, 2022 to collect 547 pairs of socks and tights (plus several hats, scarves, and pairs of mittens again!). Rosie's Place distributed these items to the people seeking assistance at their facility during the late winter and early spring. We remain so grateful for everyone who helps make this yearly collection a success.
Rosie's Place was founded in 1974 as the first women's shelter in the United States. Their mission is to provide a safe and nurturing environment that helps poor and homeless women maintain their dignity, seek opportunity and find security in their lives.
Today, Rosie's Place not only provides meals and shelter but also creates answers for 12,000 women a year through wide-ranging support, housing and education services. Rosie's Place relies solely on the generous support of individuals, foundations and corporations and does not accept any city, state or federal funding.
Recipients 2023
These are the local groups we've been lucky enough to work with so far in 2023
Animal Rescue League of Boston
Baldwin School
BCLA-McCormack School
Big Brothers Big Sisters of Eastern MA
Boston Latin Academy Association
Bowen School PTO
Brookline Literacy Partnership
Brown School
BUSPH Student Senate
Cambridge Montessori School
Cambridge Public Library
Cambridge-Ellis School
Center Communities of Brookline
Charlestown High School
Chinese Culture Connection
City Year Greater Boston (at various schools)
College Advising Corps (at various schools)
Curley K-8 School
Dedham Youth Baseball
Discovering Justice
Dover Library
Dover Sherborn Friends of the Performing Arts
Driscoll School PTO
Eliot School of Fine and Applied Arts
Elizabeth Peabody House
Femmechanics
Franklin Elementary School PTO
FriendshipWorks
Give Kids A Smile
Good Shepherd Community Care
Greenwood School PTO
Haley House
Harvard Medical School Student Mental Health Task Force
Hawthorne Youth and Community Center Inc.
High Plain Elementary
HL Football
Italian Home for Children
JFK Elementary Parent Council
John D. Hardy School
John D. O'Bryant School of Math and Science
John Eliot Elementary School PTC

Julie's Family Learning Program
Kevin F. Moore Jr. Scholarship Fund
Kingsley Montessori School
Last Hope K9 Rescue
Lawrence School Parent Teacher Organization
Lyndon School
MA Coalition to Prevent Gun Violence
MacArthur PTO
Margarita Muniz Academy
Massachusetts Promise Fellowship
Massachusetts Society for the Prevention of Cruelty to Children
May Institute
Meaningful Occasions
Medford Public Library
Memorial Hall Library
Merrimack Valley YMCA
MGH Home Base
Mary Lyon School
Mary Margaret Trant Nursing Scholarship Inc.
Mothers Out Front
MSPCA-Angell
Mystic River Watershed Association
Mystic Valley Regional Charter School
Newton Needham Pan Mass Kids Ride
Newton North High School PTSO
Newton South Booster Club
Newton South High School
North End Music and Performing Arts Center
Orchard Gardens Pilot School
Our Lady of the Assumption School
OUT MetroWest
Pan-Mass Challenge
Peabody Veterans Memorial High School
Peirce Extended Day Program
Phillips Brooks House Association
Phineas Bates Elementary School
Playworks
PTO at Brown Elementary School
Public Library of Brookline
Puppet Showplace Theater
Quincy After School Care
Rafael Hernandez School
Read to a Child

Schofield Elementary School PTO
Service Stars Inc.
Somerville Bike Kitchen
Somerville Public Library
Spark Academy
Spontaneous Celebrations
Spruce Street Nursery School
Step Up for Colleen
Summer Street School PTO
Temple Amanuel
Temple Israel of Natick Sisterhood
Tech Boston Academy
Tent City Corporation
The 42nd Annual EVVY Awards
The Boston Center for Independent Living
The Mitchell School
The OW Holmes Innovation School
Timothy Doc Cook Foundation Scholarship
Tufts Medical Center
Tufts University Active Minds
Understanding Our Differences
Urbanity Dance
Veronica Robles Cultural Center
VOICES Boston
Walker Inc.
Waltham Family School
Waltham Fields Community Farm
Wellesley Books
Wellesley Celebrations Committee
Wellesley Community Children's Center
Wellesley Veterans
West Elementary PTO
West Memorial Playground
West Suburban YMCA
Yad Beyad Boston
Youth Enrichment Services
Young Achiever School
Zervas Elementary School