Coolidge Corner
Sharif Muhammad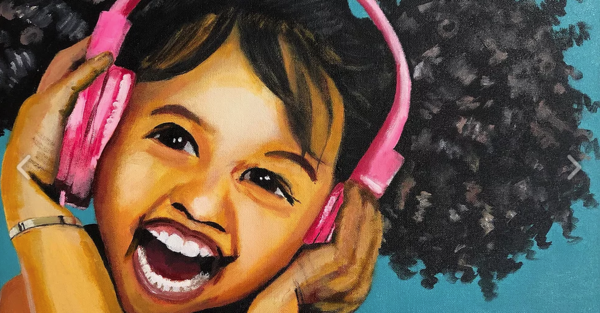 Sharif Muhammad has been an educator at Boston Day and Evening Academy since 2002. In 2011, he took an oil painting class and discovered that he had a natural talent for painting. Since then, he has enjoyed exploring his newly discovered abilities and testing his limits. Although he practices many different styles, creating portraits that generate emotion is what excites him.
Mr. Muhammad came up with this series while enjoying his summer vacation with his two small children. This series was about intentionally unplugging from the struggles and political climate of the country and celebrating the pure and unburdened joy of children, summer colors and children of color. While his intentions were not political, the celebration of the beauty in the diversity of our children has become political in and of itself.
Visit Sharif's Website to see more
or
Visit Sharif's Instagram Page to see his work in progress.