Our Neighborhoods
Johnny Cupcakes and J.P. Licks Partnership
Wednesday, June 23, 2021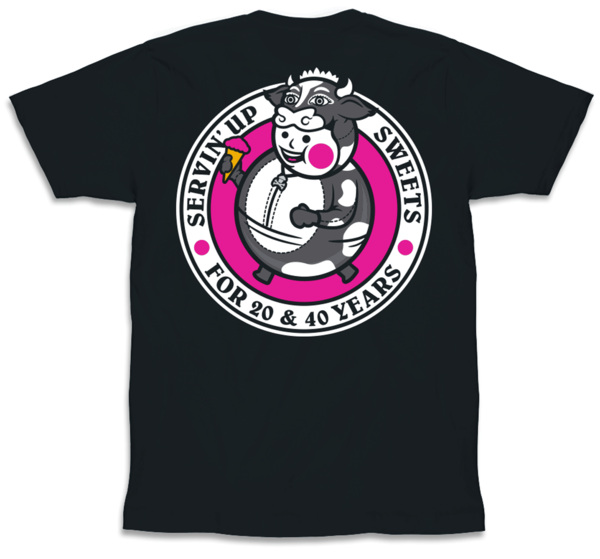 Back in 2020, we began a collaboration with our Newbury Street neighbors, Johnny Cupcakes. Johnny Earle, founder of Johnny Cupcakes, and Vincent Petryk, founder of J.P. Licks, sat down to talk unique flavors and t-shirt designs.
We were all set to go come early Spring, 2020. Obviously, things were put on hold for a while. It took several tries to get just the right level of smokiness in our new Applewood Smoked Vanilla ice cream last year but we had the recipe and kept it tucked in our big recipe book. Once we knew we could launch everything in 2021, Johnny and Vince worked together to update the t-shirt design to reflect their 20th anniversary and our 40th.
Both the tee and the ice cream flavor are available for a limited time in all J.P. Licks stores and you can order the t-shirt from our website. Vincent and Johnny love seeing these sweet treats as unique as their businesses now available to you!