Rewards Members-Buy 10 Get One Free!
Friday, March 15, 2019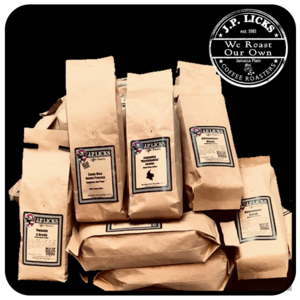 We are certain you will love our fresh roasted coffee beans and will want to make our roasts your daily at-home coffee fix. For every 10 pounds of coffee you purchase we will give you one pound free. The free pound will be automatically added to your Rewards Account. If you are not a member yet, you can download the app here.
Do you have a Rewards Card but have not registered yet? Make sure you are registered so you can take complete advantage of special members-only offers and free birthday ice creams!