F.R.I.E.N.D.S. with J.P. Licks Artist Jaamal Eversley
Friday, September 4, 2020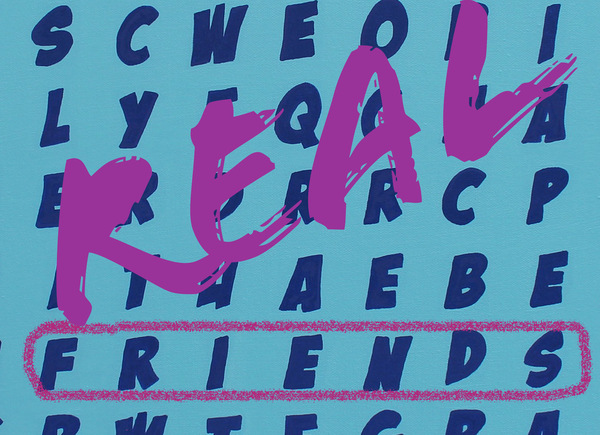 Wondering what our artist are up to when they aren't eating ice cream under their art? Then head over to Beacon Gallery at 524B Harrison Ave in Boston to see "
Real F.R.I.E.N.D.S.
," a show conceived and currated by our current Boylston Street artist Jaamal Eversley. With its unique concept of collaboration and friendship, Real F.R.I.E.N.D.S offers a counterpoint to current events with fun, colorful pieces focused on themes of friendship and love. The intention of this exhibit is twofold: first, to invite the community to experience interdisciplinary collaborations constructed around Eversley's artistic avatar Spencer Ward, a bold nerd. Second, Real F.R.I.E.N.D.S intends to reinforce the belief that a successful collaborative process strengthens communal bonds and generates dynamic creativity. (Plus, artist Fernando Fula, who showed in our South Boston store is one of the featured artists!
Date Night With Turtle Swamp Brewing
Wednesday, September 2, 2020
Bring date night home this weekend!
Blonde on the Run Catering, located in Jamaica Plain, has created a delicious 3 course dinner for you and a friend to enjoy while you sip Turtle Swamp Beer at home! You get a quart of our vanilla ice cream to create your own lixwiches! Simply pre-order between now and 9/3 and pick up your dinner, dessert, and a mixed 4 pack (or 2) at TSB on 9/5.

Your dinner will be carefully packaged by Blonde on the Run and will come READY-TO-HEAT. Your dinner will come with simple, at-home heating instructions.

Pick up your dinner, dessert and beer after 2pm on 7/25- take home, heat and enjoy!

Choose between (2) 3 course dinner options, then choose if you need 1 or 2 Turtle Swamp mixed 4pks to pair with your dinner! Pre-order now through Thursday, 9/3 @ 8pm.
National Dog Day is August 26th
Friday, August 21, 2020
And we're celebrating! Between now and August 26th, post a photo of your pup enjoying one of our non-dairy cow paw treats on Twitter, Facebook, or Instagram, tag J.P. Licks and #dogsofjplicks and your furry friend will be entered to win doggo swag (and of course, more treats!).
For A Limited Time Black Raspberry Chip Hard Yogurt!
Thursday, August 20, 2020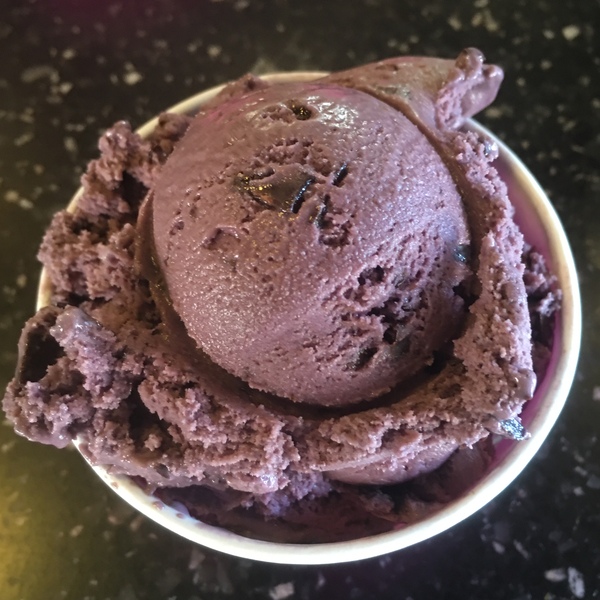 For a limited time our Black Raspberry Chip Hard Yogurt is on the menu! Stop by for a scoop or two to delight the tastebuds.
Sunset Sale in Wellesley Square
Tuesday, August 18, 2020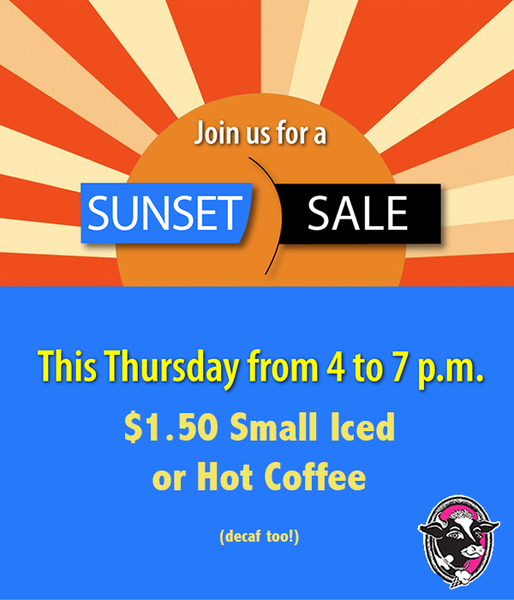 We're joining up with the rest of Wellesley Square's businesses for a Sunset Sale this Thursday (8/27). Stroll through town center for some shopping and grab a $1.50 small iced or hot coffee to enjoy with the book you just picked up from
Wellesley Books
or after you've finished finding a new outfit for the fall! And remember to upload our app so you can start earning points toward your next purchase!
'Tis Peach Season!
Tuesday, August 11, 2020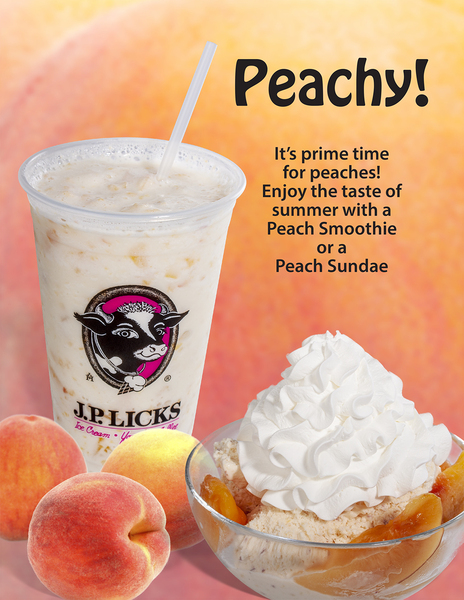 It's August and you know what that means - the height of peach season! The only month of the year when our Fresh Peach ice cream is available because we only used the freshest peaches. We cut over 15 cases of peaches a week here in our JP kitchen, marinated them in brown sugar and then scoop it into cups, cones, pints, and quarts for you to enjoy. Come on in!
All Stores Open July 4th Weekend
Monday, June 29, 2020
All of our stores will be open on July 4th so you can have ice cream as part of your celebration! Come in for your favorite flavors and bring some home to enjoy all holiday weekend.
Andover 12:00-9:30 pm
Assembly Row 10 am - 11 pm
Boylston Street - 2 pm - 11 pm
Charles Street - 11 am - 10 pm
Coolidge Corner 12:00 - 11 pm
Davis Square 12:00-11 pm
Harvard Square 10 am -11 pm
Jamaica Plain 7 am - 11 pm
Legacy Place 12:00-10 pm
MarketStreet - 2 pm - 10 pm
One Brigham Circle - 9 am - 10 pm
Newbury Street - 2 pm - 10 pm
Newton Centre - 12:00- 11 pm
South Bay - 12:00 - 10 pm
Wellesley Square - 11 am - 11 pm
Southie - 1 pm - 11 pm
West Roxbury 9 am - 10 pm
Celebrate safely!
Help Us #ScoopItForward
Wednesday, May 13, 2020
Thank you for supporting J.P. Licks for the past 39 years, and especially for the past two months. I founded J.P. Licks in 1981. I believe ice cream brings people together and gives them joy. I made a tough decision to do everything possible to keep the doors open and some employees working during this crisis so you, our customers, could continue to have a place to find a scoop of normalcy. I hope that by doing this J.P.Licks is able to create some happy memories during a very arduous period.
Over the years, J.P.Licks has supported our communities and we are hoping that now, when we find ourselves unable to do so, you will help us to #ScoopItForward.

Each donation

made to this fund

will allow us to bring ice cream and coffee to front line workers and volunteers still pulling long days away from their own loved ones. We hope every scoop of ice cream brings a respite to their day a

nd a grin to their faces.
Once we reach our first $100.00, we will begin bringing ice cream and coffee to firefighters, nursing home workers, shelter and pantry volunteers, police officers, doctors and nurses who are working to keep us safe. (Whew! that's a lot of groups to show appreciation to!)
We will continue donating until we run out of funds.
A Letter to our Customers
Friday, March 13, 2020
We are so grateful to everyone who has come into J.P. Licks to support us and our staff during the past few weeks of uncertainty. We believe ice cream makes a perfect way to bring smiles and a little magic to any situation. At this time, all 17 of our stores are open regular hours and will continue to serve you delicious ice cream, baked goods, cakes, and coffee.
We have been staying on top of new CDC protocols as they develop, and we will continue to evaluate and make changes that we feel will better protect you and our staff.
Some extra precautions we have begun taking include: changing our procedures for serving flavor samples to limit hand-to-hand contact, adding additional steps and sanitizing products to our rigorous sanitizing procedures for all surfaces, and encouraging customers to use please use credit cards instead of cash whenever possible to limit the spread of germs.
Please remember if you have been quarantined or just do not feel comfortable going out, all of our stores deliver through a 3rd party delivery company to most neighborhoods (check out our website to see which ones deliver to you!)
Again, thank you so much for continuing to support J.P.Licks and the other small businesses in your neighborhood during these unprecedented times.
LEGO Mural Now Hanging in our Assembly Row Location
Thursday, March 5, 2020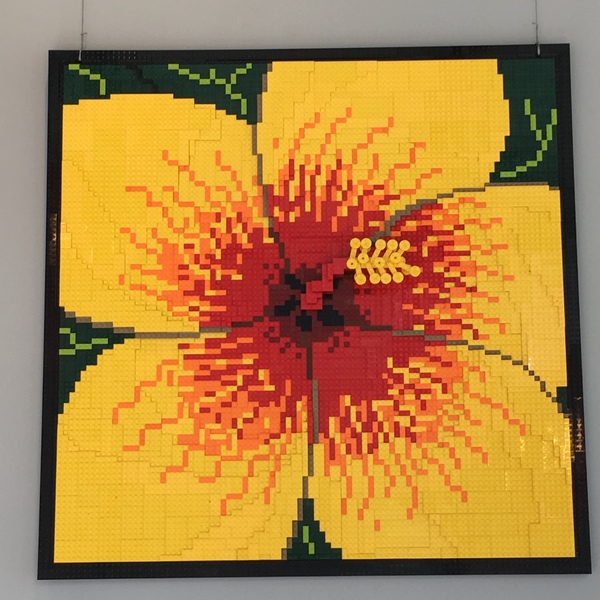 We're partnering with LEGOLAND Discovery Center in Assembly Row to feature "Hibiscus" the mural created entirely of LEGOS by LEGOLAND Discovery Center Boston's Master Model Builder, Megan Amaral. Megan is the only female Master Model Builder in all of North America and one of only four in the world. Read more about her work
here.
The mural will be hanging until mid-May and celebrates Megan's work and the joy of LEGOs and ice cream!
February Sock Drive
Friday, February 14, 2020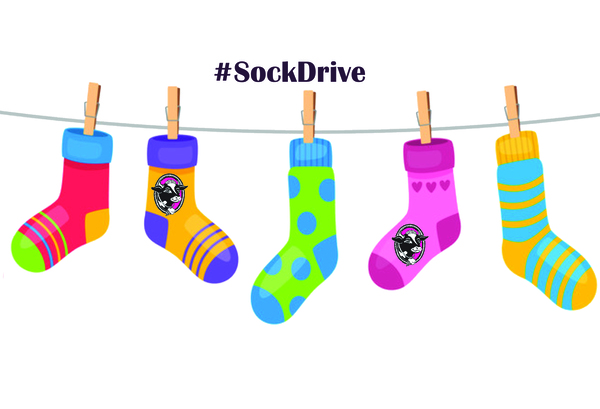 All February long, bring new socks into any J.P.Licks and receive a coupon for your next visit! At the end of the month, we'll bring all the socks to our partner, Rosie's Place, a women's shelter in Boston whose mission is to provide a safe and nurturing environment that helps poor and homeless women maintain their dignity, seek opportunity, and find security in their lives. Socks must be new to be donated which means there is almost always a shortage of socks in shelters. We're working this February to change this!
Valentine's Day Cakes Now On Sale!
Tuesday, January 21, 2020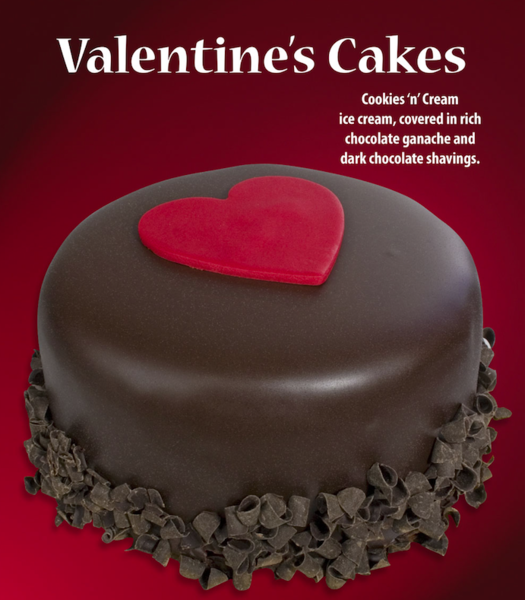 Valentine's Day cakes are now onsale! Taking orders through February 13th so you have time to get it to your love in time!
Our Cookies 'n' Cream ice cream covered in rich chocolate ganache, and dark chocolate shavings with a perfect red heart on top. Show your love!