Help Us Shape The Future
Monday, May 10, 2021
J.P. Licks has been bringing you new products and old favorites for 40 years. We'd like to know - is there anything new you'd like to see on the menu as we head toward our next anniversary? Please take a second to let us know in this
brief survey
(seriously, it could not get any briefer!). Thank you!
Fruity Pebbles Cereal Milk is Back! (and in a frappe)
Monday, May 3, 2021
Fan favorite Fruity Pebbles Cereal Milk is back! And we've introduced a new way to enjoy it. Ask for a specialty frappe - Fruity Pebbles Cereal Milk Ice Cream blended with milk and enhanced with a raspberry puree drizzle and topped with whipped cream. Grab those straws!
Mayor Janey Visits J.P. Licks
Monday, April 26, 2021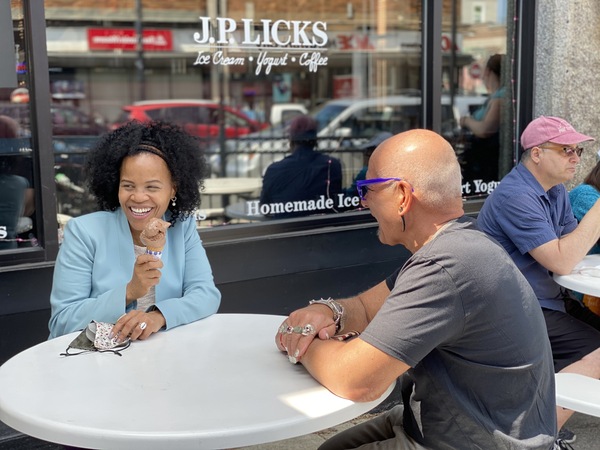 On Saturday, 4/24 Mayor Kim Janey did a walking tour of JP in support of the small businesses who have been working hard to keep our doors open through the pandemic. It included stops at our neighbors City Feed, Nckls & Dimes, and of course, a sit down with founder & owner Vincent Petryk over some Brownie Brownie Batter Ice Cream! We had a great time meeting Mayor Janey, her staff, and tons of neighbors! Check out some
photos
from the day!
We're Hiring!
Tuesday, April 6, 2021
We're looking for ice cream makers to join our team! Ice cream for all stores is made in our Jamaica Plain headquarters. Hours are flexible and pay is competitive and you'll be trained on the ice cream making. Apply by sending your resume to
productionjobs@jplicks.com
Cakes with Cake Now Available!
Friday, April 2, 2021
Just in time to celebrate our 40th anniversary, new cakes are available at J.P. Licks! Your two favorite flavors of ice cream sandwiched between a layer of chocolate or yellow cake and then decorated with any of our fun designs! Celebrate anything and everything with them - including just because a day ends in "y". Head over to our
cake page
to order.
(Only available in medium, 72 hours needed to make specialty cakes.)
J.P. Licks Artists Go To Washington
Monday, March 22, 2021
Both Jamaal Eversley and Fernando Fula have displayed their artwork in our stores - Jamaal in Mission Hill and Boylston Street and Fernando in our Southie store. Now, their work will be seen in DC too! They created a portrait for former Boston mayor Marty Walsh to bring with him as he moves to become the Labor Secretary for President Biden. We're so thrilled for them and are happy to say we knew them when!
Read all about it here!
Harvard Square In The News
Friday, March 5, 2021
Our Harvard Square store recently made the news!
The Harvard Crimson
created a photoessay looking at the folks who have been hard at work in the square since the pandemic started one year ago. Our team has been in the store serving up ice cream, coffee, and smiles throughout. We're opened at 9 am Mon-Sat and 10 am on Sundays for your breakfast needs too! Come by and say hi until 10 pm every day.
MorningStar Sausage, Egg, and Cheese Sandwiches
Monday, January 11, 2021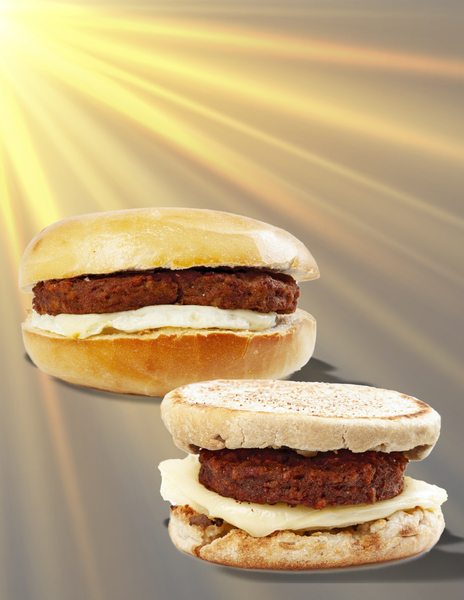 Introducing our MorningStar Sausage Egg and Cheese Sandwiches. We serve them on your choice of a toasted bagel, toasted English Muffin, or a delicious buttered croissant. They go great with a cappuccino or a cup of our cold brew coffee. These new sandwiches are currently available at 6 of our 17 stores.* All of our locations have a full espresso bar and fresh brewed coffee roasted in our JP headquarters. Come in anytime for a pick me up.
*Jamaica Plain, Assembly Row, Harvard Square, Legacy Place, One Brigham Circle, and West Roxbury
Bring Our Hot Chocolate Home
Friday, January 1, 2021
Our award winning Hot Chocolate is available to bring home. You can grab a cone - enough for two servings, or one of our two different sizes of bottles. All you need to do is add hot milk and then sit back and enjoy. It's also easy to order online at our
coffee website
to send anywhere in the Continental U.S.A.
Coffee Grounds For Composting Are Back
Sunday, October 4, 2020
We paused at the beginning of of the pandemic but we're back! Used coffee grounds will be available on Tuesdays and Thursdays in our Jamaica Plain store for you to pick up (while supplies last) to use in your gardens or compost piles. Set up on table near the door, come in and grab one and try a coffee while you're at it!

It's great for your garden:
Adding coffee grounds to your soil helps with drainage, water retention, and aeration and decreases how much you need to depend on chemical fertilizers (more info will be available on our website about how to use it), so why not - let's make our neighborhoods more beautiful!
Put it in yiour composting pile:
Coffee grounds are considered a green compost material (food scraps, grass clippings, coffee grounds) so mix it with brown compost material (newspaper, dry leaves, etc).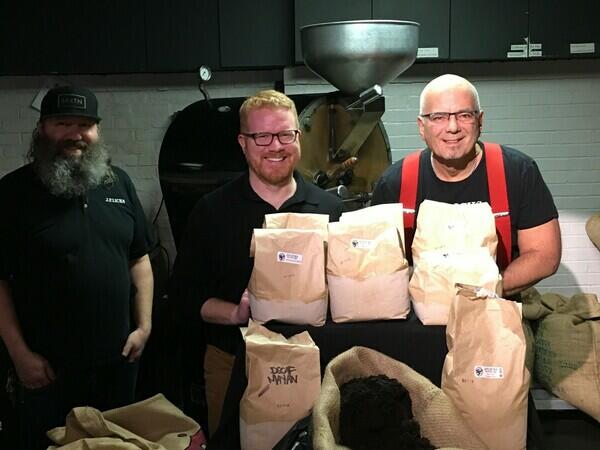 (L-R: Hank Rose J.P. Licks Coffee Roaster, Councilman Matt O'Malley, Vince Petryk-Owner J.P. Licks)
We will miss you Donald Hernstrom!
Tuesday, March 23, 2021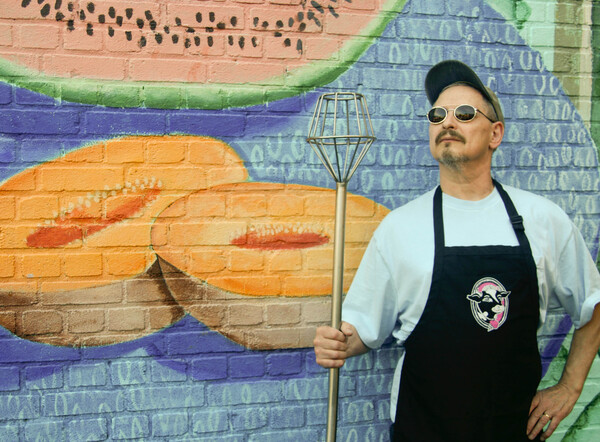 J.P. Licks is devastated by the loss of a founding member of our family this week. Don started making ice cream with Vince in 1981 in our very first store at the corner of Moraine and Centre street. Don and Vince randomly met at Flannigan's (JP supermarket) and began to share their love of food, and flavorings. For 40 years, Don created ice cream, toppings, basically anything Vince could dream up, he created. From Pad Thai to the best Vanilla. No challenge was too small or flavor too weak. He was Mr. Fix it and "Doctor Don," so passionate about books and knowledge that he would often joke he should have become a doctor. Outside of work, he loved playing guitar and banjo, singing folk music, performing in his church choir, and spending time with his beloved wife and daughter and his many pets. He was a best friend, mentor, and a wonderful person to lean on. He met you every day with a "don joke", a "howdy partner", and most likely his "snake boots" and latest Goodwill find.
Every flavor of ice cream at J.P. Licks was influenced in some way by Don. We will miss him, and he forever will be a part of our JP Licks lives. He was a legend in his own way. So, if you see someone who needs a laugh, in honor of Don, make sure to take the time to tell them a really bad joke or treat them to an ice cream. Everyone deserves a smile!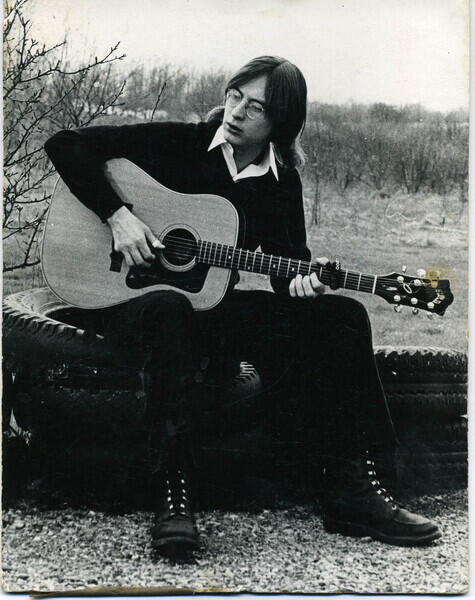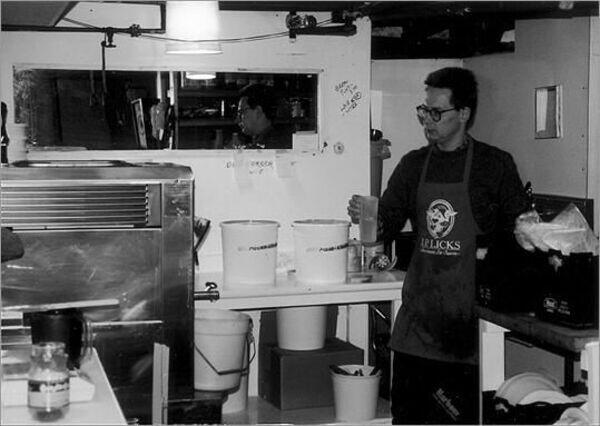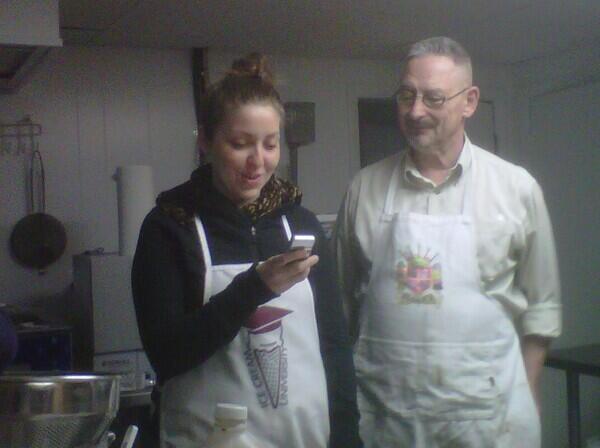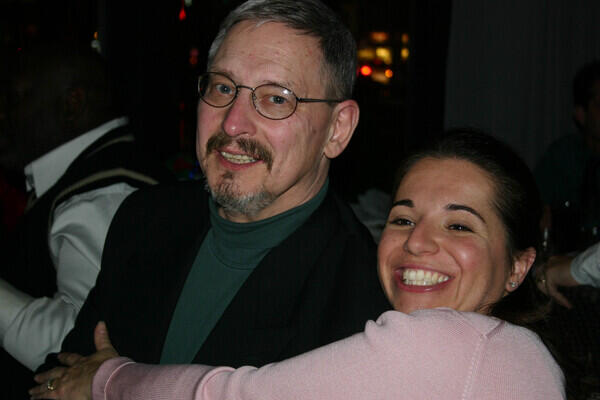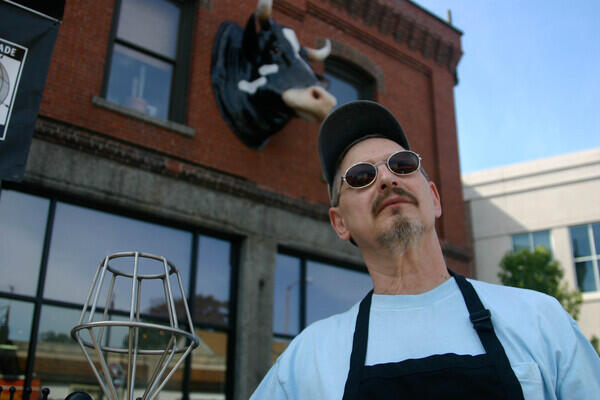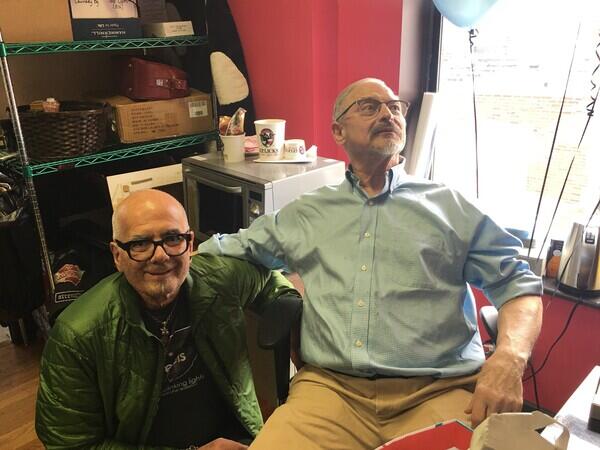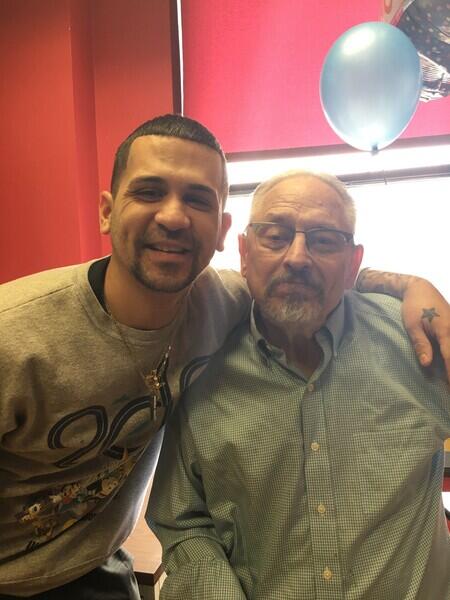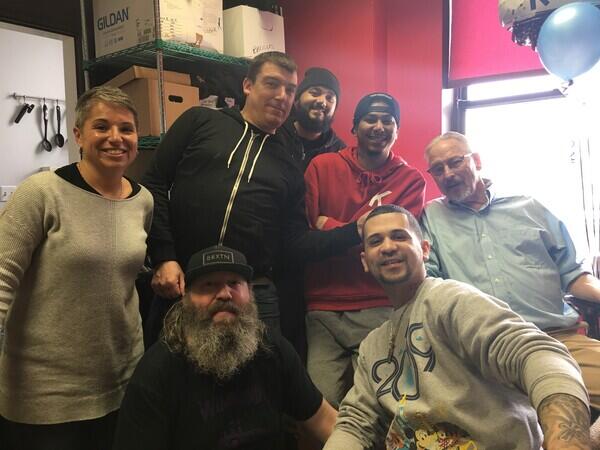 Snow Dog Saturdays at MarketStreet, Lynnfield
Wednesday, March 3, 2021
Stop by our store in the MarketStreet Shopping Plaza every Saturday in March for
Snow Dogs
, an event celebrating pups and benefiting
Kobe Henro Pet Food Bank
. With any purchase you make in our store, you can grab a cow paw for your puppy pal for only $1.50. Cow paws were developed in partnership with the MSPCA and are a dairy free frozen treat with honey and peanut butter that your dog can enjoy safely. Come on out and make a day of it!