About Our Coffee
We Roast Our Own!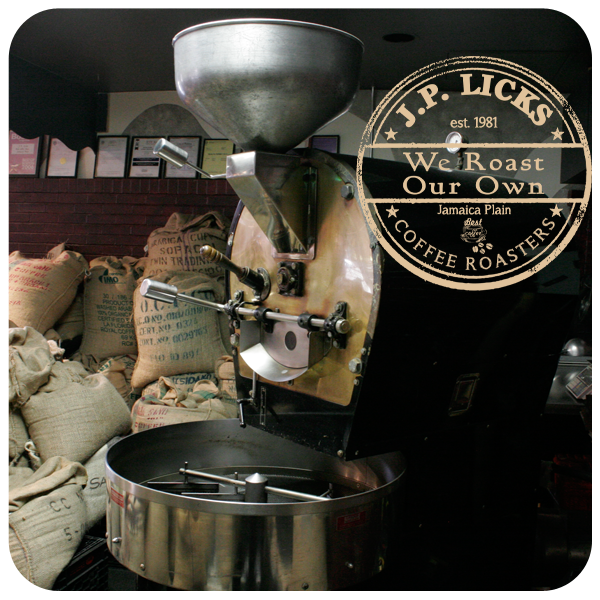 Coffee Talk With Vince
We began roasting coffee in 1999 because I couldn't buy a good cup of coffee in Boston after the Coffee Connection was bought out by Starbucks.
Like Goldilocks (might've) said "Starbucks roasts too dark, Dunkin' roasts too light, but J.P. Licks roasts just right." We roast down the middle . . . dark enough for a hearty brew but not so dark that every bean tastes burnt.
Roasted at the Firehouse in JP, Goldi and I agree . . . it's the best coffee and espresso in "Bean" town!
Coffee Service: Fresh micro-roasted Fair Trade and Organic Certified coffee available in 1 and 5 pound bags for your office coffee service.
Call or email our catering manager to set up your coffee deliveries.
-Vincent Petryk