Careers
Management Positions
We are always on the look-out for motivated and enthusiastic managers!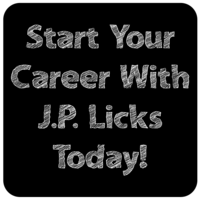 A Creative Environment
Quirky, fun, artsy, unique, comfortable, friendly, happy... these are words often used to described the vibe we like to create in all our stores and headquarters. We take the art of ice cream making very seriously, but we need to have fun in order to ensure every gallon of ice cream is filled with smiles that get released into every scoop! No boring desk job here! Work with a great crew, jive to good music, drink good coffee, and brighten people's days! We have a very diverse environment and all are welcome here.
Competitive Wages & Benefits
We offer competitive wages for all positions. Both Full-time and Part-time employees enjoy discounts on J.P.Licks products, flexible schedules and sick time.
Full-time positions include Medical benefits.
Manager positions are offered Dental, Vision, 401K, and Vacation Pay. Along with a quarterly bonus plan.
We would love to hear from you and how your experiences will make a difference as a manager at J.P. Licks!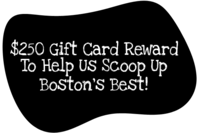 Recruitment Rewards Program for Assistant Managers and Supervisors
Win a $250 J.P. Licks Gift Card for helping us scoop up Boston's Best!
Do you know someone who has an enthusiasm for ice cream and is looking to have a rewarding career in the food industry? Send them our way and if they are hired we will reward you for helping us find qualified managers.
Recruitment Program Details:
First step, tell your candidate to send resume to jobs@jplicks.com
If you are referring a candidate Click Here to fill out the online form so we can easily track and contact you for follow-up, this must be filled out in order to receive rewards for a successful hire.
When the candidate is hired, completes the training, and hits their 4 month anniversary you will be given 250 Rewards Dollars to spend on any purchases at J.P. Licks
This program applies to: Supervisors and Assistant Managers
Thank you, our trusted customers for helping us build a strong team so we can continue to provide the best service to our communities!