Monday, March 11, 2019
St Patricks Hunt For The Gold!
Around Boston
March 11-17
Follow us on Facebook, Twitter, and Instagram for instruction and clues on how to find hidden gold bars around Boston that have free ice cream rewards!
Each Gold Bar has $20 value for purchases at J.P. Licks!
Clue #1-
3/11
And we're off! Welcome to the first day of our St. Patrick's Day "Find the Gold Bar" Hunt! Your first clue:
Your cooking feels like you're in a ditch.
The last recipe had a bit of a glitch.
So you come to JP
And shop on Centre (St.)
You'll find what you need in _______ ________
If you know where to go, head in and ask the folks at the counter if they have the J.P. Licks Gold Bar. Then take a selfie, tagging us and where you found it. Further instructions inside the gold bar! Good luck!
(only one bar available per location)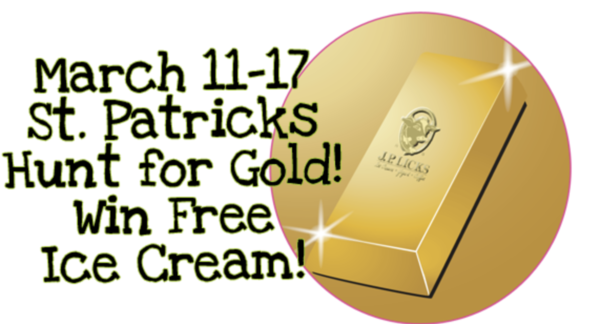 export this event to my calendar