Newbury Street
Chen Nir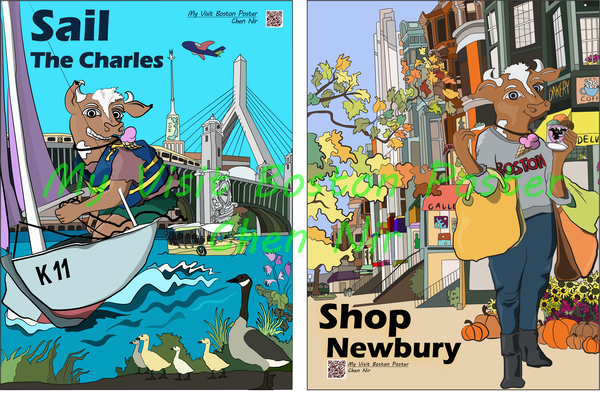 My name is Chen, I'm an illustrator residing in Brookline, MASS.
New England with its amazing landscapes, nature and culture is my inspiration since I moved from Israel five years ago.
When I saw the J.P Licks Logo I couldn't help but imagine what would happen if the famous Cow could enjoy what Boston has to offer.
This resulted in a series of Posters that combines the two things I enjoy most:
Ice cream and the outdoors.
Contact me cnir141@gmail.com