Newbury Street
Devon Cartier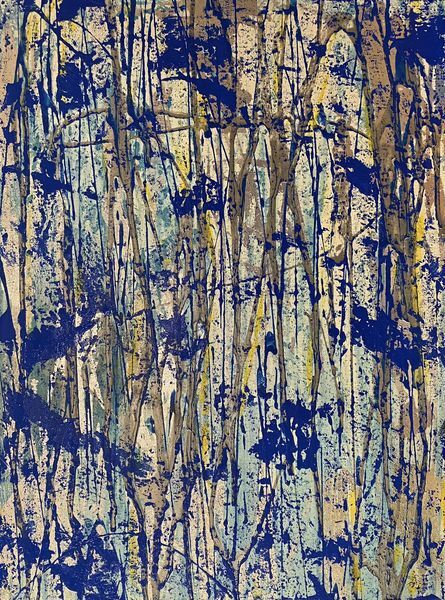 Ian Mills
I am a freelance painter and furniture designer based in Misson Hill. Though I mainly create pieces in the world of abstract expressionism I started out by painting set pieces for my local community theatre over 25 years ago. I was fascinated by how you could create life-like images with just a few pigments and the right brush strokes. From there, I studied art history and photography at SIU. Most recently I completed painting classes at the School of MFA and am currently enrolled at The New York School of Interior Design.
I create in the name of self-discovery. I start by taking a thought or a feeling and work to understand it through different tools, paints, and backdrops. I use everything from metal siding, burlap coffee bags, mirrors, to unique pieces of furniture.
The process of taking something and putting my thoughts and emotions on it has brought me so much joy and I wish you the same happiness in your own creations.
To see more of his work, visit @iandmillsart on Instagram.