Jamaica Plain
Sharif Muhammad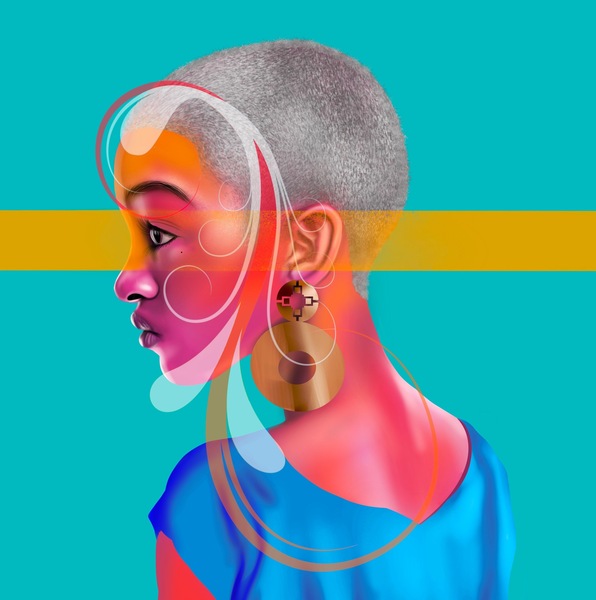 Sharif Muhammad is a Boston-based Educator, family man, and Artist who picked up a paintbrush for the first time in 2011 and realized that he never wanted to put it down. Since then, he has enjoyed exploring his abilities and testing his limits. While he has experimented and excelled with many different styles and mediums, he currently specializes in digital portraiture using an IPad Pro. His artistic purpose is to empower and exalt black and brown people and exemplify their beauty and brilliance. As an introvert, Sharif has found that art enables him to express feelings that he never would have expressed verbally, particularly those related to the Black experience in America.
Artist Statement: My artistic purpose is to represent, empower, uplift, glorify, and convey the emotions of black and brown people living in America. I use art as an instrument to unpack the spectrum of feelings derived from our experiences. I believe that without the help of artistic expression, the feelings of black and brown people are often flattened, downplayed, archetyped, or simply limited by verbal or literal expression. Putting the full black and brown experience on display serves as a reminder for all, that we are multidimensional, invaluable human beings. It is the emotional argument to dismantle all forms of racism.
See more of his work on Instagram @sharif_the_artist and visit his
website
to purchase prints.