Davis Square
Lisa Jayne Murphy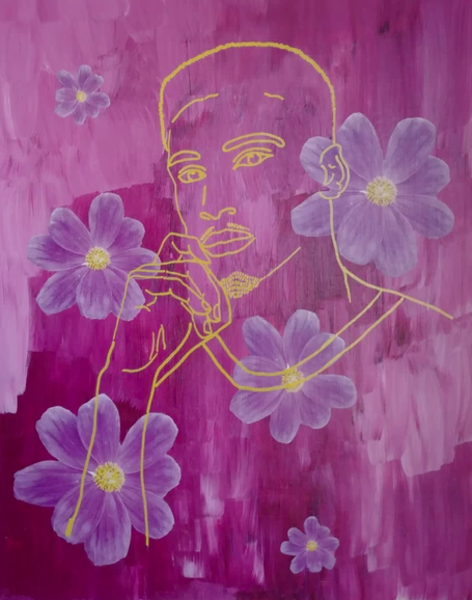 Lisa Jayne Murphy
I make art that reflects my identiy and emotions as I travel through depression and anxiety. My Blackness, my gayness, and my femaleness shape the lens in which I see the world. I desire to create images, colors, and outlines that express my feelings and excite my eyes. Colors win me over every day and give me a reason to continue to put deas to canvas, paper, and board.
I draw inspiration from internet sources, such as YouTube, Instagram, and Facebook. Museums, parks, classes, friends, and family have inspired many works. I often us acrylics, inks, paint pens, and DIY mark making tools to make my voice 2D.
I want people to know more about who I am and what I feel through color and execution. I hope they can enjoy my attempts at making and learning.
Love,
Lisa
Learn more on Instagram @lisajayart or on Lisa's website.