Davis Square
Denise Wallace-Spriggs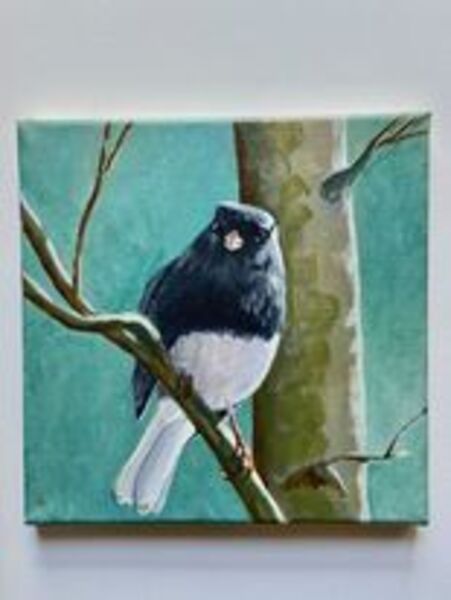 In The Company of Trees
Last year threw us all for a loop.
When my full-time employment as a costume crafts artisan was put on hold, I turned to nature and my paint brushes to find beauty and occupation in each day.
Driving to my studio, over my beloved Neoponset River, bringing my camera on nature walks, and reveling in the gardens of my neighorhood is how I spent my days. Each day was a chance to observe the things around me that had gone unnoticed or under-noticed, to see what I had been missing. I had this unprecedented chance to observe what had been there for me all along. Spending time in the studio, in the company of trees, brough peace to a very unusual year.
Denise is the proprietor of DWS Studio where she specializes in millinery education, custome millinery, and theatrical crafts. She is the costume crafts artisan at the Huntington Theatre Company in Boston. She is the recipient of the Gerard and Sherryl Cohen Award for Excellence from the Huntington, and the Adrian Tinsley Award for Achievementin the Arts from her alma mater, Bridgewater State University. Her work regularly appears in Broadway and Off Broadway productions in New York.
Though she would love to paint everyday, she paints in her free time when she is not petting her cat, Harry.
To see examples of her photography, visit Denise's Instagram page @DeniseWallaceSpriggs. To make inquiries about her artwork, please email Denisewallacespriggs@gmail.com.