Davis Square
Denise Boucher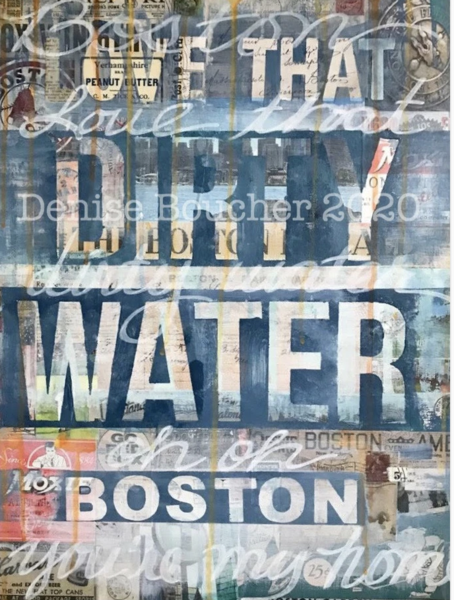 Denise Boucher
As a local artist, I don't have to travel far to find my inspiration. I find it in cobblestone streets, retro signs and faded ads painted on the bricks of old buildings. I find it in rusted metal, chipped paint, iconic landmarks, and so much more. I find inspiration in what New England once was and what it is now. I have a love for old papers, black and white photographs, vintage postcards, and ephemera. I spend countless hours at flea markets and vintage fairs searching to find just what I need to create a one of a kind piece of art. My art celebrates our local communities, sports teams, and products unique to Massachusetts. It offers a glimpse into simpler times and days gone by. I am lucky to live in a place with such an amazing history and I love having the ability to incorporate it into my art. I can't remember a time in my life that I didn't do art but I feel as though I found my niche in mixed media collage.
To see more of my work, visit her
website
or visit her on Instagram @pouryourart.