Our Neighborhoods
2021 Sock Drive Was a Huge Success!
Monday, March 22, 2021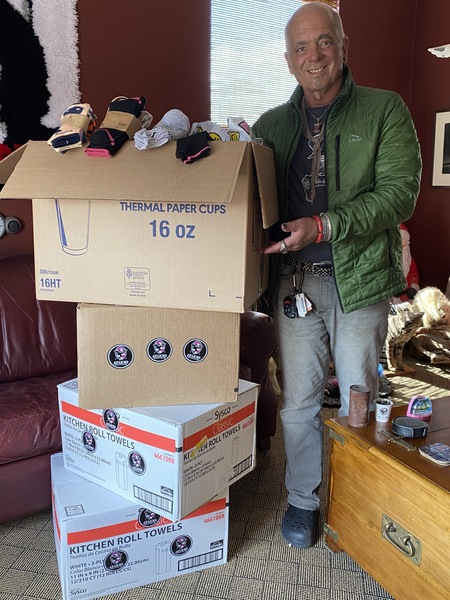 Our 2021 Sock Drive was a huge success! We collected 826 pairs of new socks and brought them over to Rosie's Place in Boston mid-March. That's more than double the number we collected in 2020! Thank you to everyone who contributed to this year's drive! We are already hatching plans to collect over 1,000 in 2022 and we know with this community, we can do it!.
Our Second Annual Sock Drive Is On!
Thursday, February 11, 2021
Our second annual sock drive to benefit Rosie's Place is underway! Through the month of February, for every pair of new socks you bring into J.P. Licks, receive a $1.00 off coupon to use on your next visit. Socks are one of the least frequently donated items to shelters while being one of the most requested items. Our goal is to reach 600 pairs to bring to Rosie's Place at the end of the month. Let's help keep our neighbors warm this winter.
*socks must be new to be
*only one coupon can be used per visit