Flavors
How We Make Infused White Coffee Chunk
Monday, October 5, 2020
Have you ever wondered why you don't find our Infused White Coffee Chunk Ice Cream anywhere else? Simply put, it's because we infuse the ice cream with coffee beans we roast right here in Jamaica Plain! Our production team put together a little video of the process. Enjoy and then come on in to any of our 17 stores to enjoy the flavor in a cup, cone, in a lixwich, or sundae!
Announcing...Cookie³!
Tuesday, September 15, 2020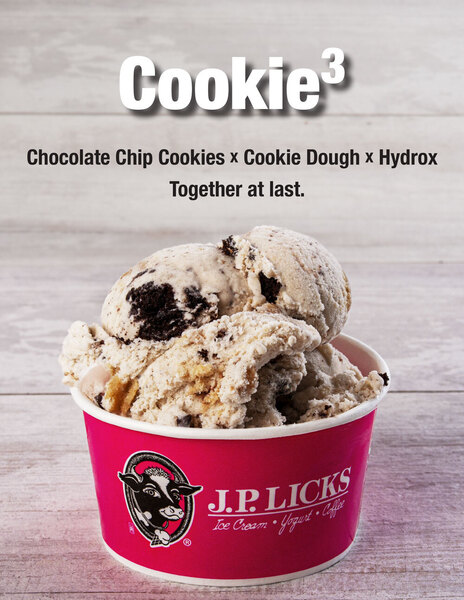 What do you get when you combine Vanilla Ice Cream, Chocolate Chip Cookies, Cookie Dough, and Hydrox Cookies?
Pure Perfection!
Please welcome the newest flavor to our J.P. Licks family...Cookie³!!!