This Is Now! An Art Projection Series
Wednesday, October 21, 2020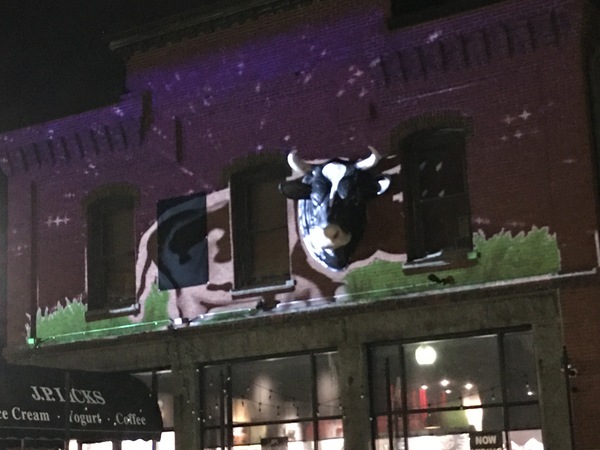 We enjoyed a beautiful, ice cream themed art display Sunday night on our Jamaica Plain storefront! Artists For Humanity youth artists created a light display that had people stopping on the street to watch. Can you guess our favorite part?
A full video of all three evening will be available on their website shortly!
J.P. Licks and the Boston Marathon
Monday, May 10, 2021
It has been two Marathon Mondays since we have seen a sea of runners go past our stores. We have seriously missed the energy this day brings to our "race adjacent" stores. Both the runners themselves but all of the people who come out to cheer them on. Both strangers and friends alike stand on the sidewalks and cheer and we revel in the energy you brint to our "race adjacent" stores - Wellesley, Coolidge Corner, Newbury Street, Boylston Street, Charles Street - we love being so close to the route that we can hear the cheers, see the silver blankets, and help you refuel for more cheering! The race is supposed to return to the street this Fall - until then, keep training and stop by to say HELLO anytime. Thanks to WBZ for bringing us all together for this Spring's Marathon Monday.
Real F.R.I.E.N.D.S
Tuesday, September 15, 2020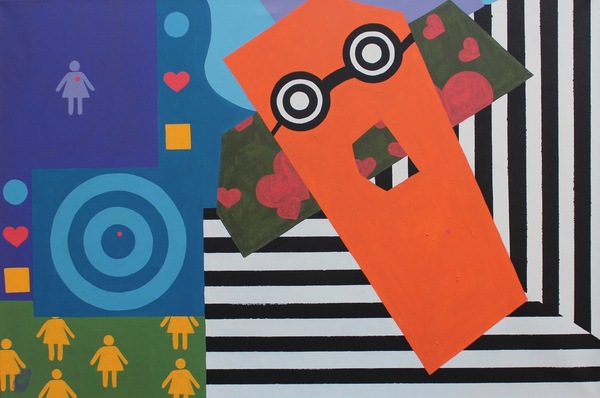 Wondering what our artist are up to when they aren't eating ice cream under their art? Then head over to Beacon Gallery at 524B Harrison Ave in Boston to see "
Real F.R.I.E.N.D.S.
," a show conceived and currated by our current Boylston Street artist Jaamal Eversley. With its unique concept of collaboration and friendship, Real F.R.I.E.N.D.S offers a counterpoint to current events with fun, colorful pieces focused on themes of friendship and love. The intention of this exhibit is twofold: first, to invite the community to experience interdisciplinary collaborations constructed around Eversley's artistic avatar Spencer Ward, a bold nerd. Second, Real F.R.I.E.N.D.S intends to reinforce the belief that a successful collaborative process strengthens communal bonds and generates dynamic creativity. (Plus, artist Fernando Fula, who showed in our South Boston store is one of the featured artists!) Show runs through November, 2020