West Roxbury
Melissa Bertolino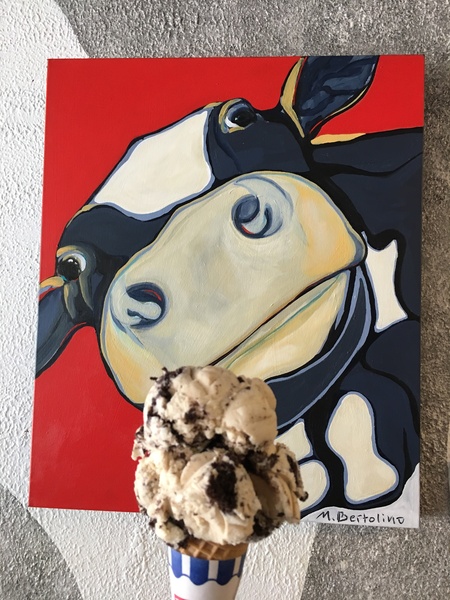 Melissa Bertolino, "Animal Series"
Melissa Bertolino was raised in South Carolina and has a B.A. in Studio Art from Columbia College. She has lived in New England for the past twenty-five years with her husband and three children along with her chocolate lab Lucy and her rescue cat named Sizzle. Her studio overlooks nature that inspires her to paint everyday.
She is a member of the SCBWI (Society of Children's Book Writer's and Illustrators) and the GBIC (Greater Boston Illustrator's Group). She is currently working on a children's book that she hopes to be published. Her paintings are in private collections from California to Prince Edward Island.
"Why do we create? How could we not? We create something everyday whether we know it or not, and why not? It's fun!"
50 percent of the money from sales will be donated to Wide Horizons.