Wellesley Square
Debbie Johnson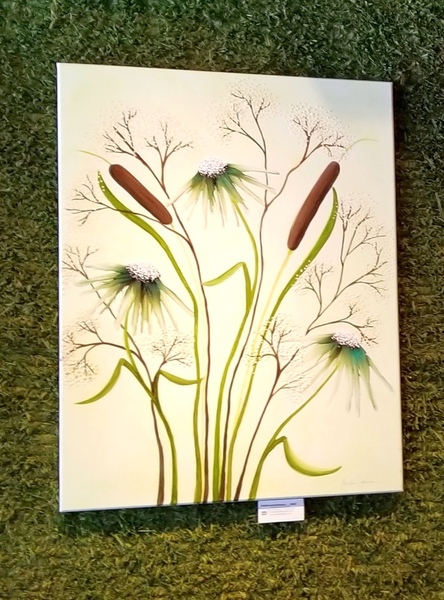 Debbie Johnson is a native of Brockton, MA. She is a self taught artist who continues to challenge herself by trying new techniques and mediums. Always in search of new forms of expression, her substrates range from glass to canvas, and to furniture. Her art reflects her nature; bright, colorful, and vibrant.
Her artwork has won several awards; including multiple first place and best in show. She was featured in the Taunton Gazette for her commission to create her "Chaos" design on the Library's Art Gallery entryway. She has been commissioned for numerous private works and was chosen by Rockland Trust Bank for the Plymouth Scallop Roll public art piece.
Best of all, she shares her joy of creating art by being a mentor, teacher, advocate, and demonstrator. She currently works out of her studio in Norton, MA.
Please visit Debbie's website or visit her on Instagram at @fineartbydebbiedidit.