Legacy Place
Jessica Gallo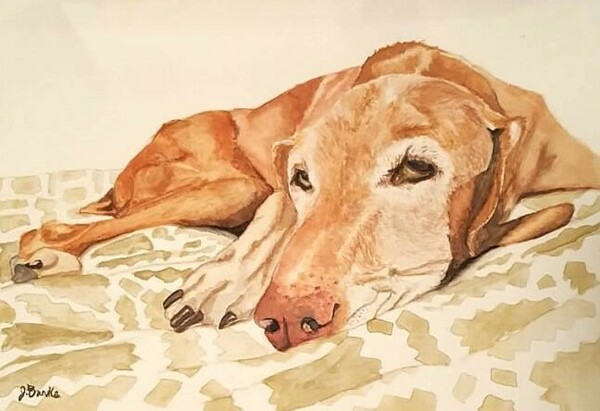 Jess is a Wellesley native, a mother, and a Veterinary technician. When she is not working with animals, or chasing after her rambunctious toddler, she passionately enjoys painting with watercolor.
Jess's love for art began as a little girl when she would enjoy sketching random household objects and her pets. As a child she received multiple art awards in elementary school. She expanded her interests in other art forms while taking art electives at Wellesley High school and in college at the University of Rhode Island. She loves to paint nature, animals, and finds joy in producing custom pet portraits. She also enjoys the challenge in creating paintings from inspiring and beautiful photographs.
Some of her work takes an alternative turn and invites multiple interpretations as it invokes the struggles, challenges, and triumphs by mothers in today's society. Jess is currently an active member of the Needham Art Association.