Boylston Street- Wall One
Courtney Wilson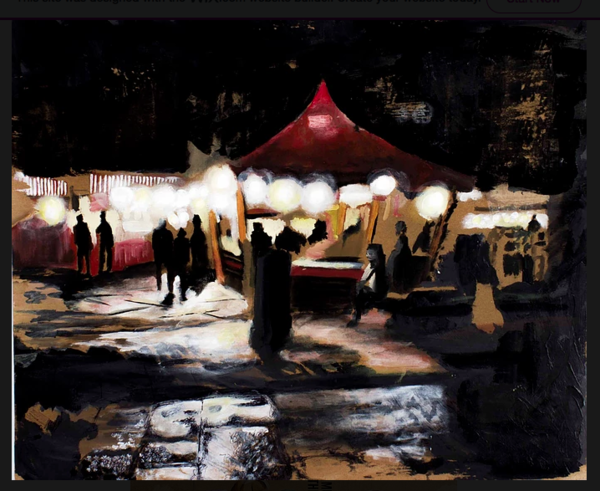 Courtney Wilson is a recent graduate of Endicott College earning BFA with a concentration in Art Therapy and a minor in Graphic Design. She is constantly drawn to creative solutions and ways to reimagine.
Courtney currently works in graphic design and as a studio art teacher at Refuge Studio in Lowell, MA. Courtney is an assistant teacher in the platforms of drawing and painting for all students up until college level.
She is a mixed media contemporary artist inspired by the high impressionistic style and the illusion of light reflected on surface. She enjoys the juxtaposition of abstraction vs. realism in my art and explore the different boundaries it can offer.
Courtney works in oil paint, acrylic, charcoal, and graphite. She is drawn to different material usage because each can provide a different element to the surface and collaborate to a finished product. Her work has been exhibited in shows and galleries in the North Shore, MA as well as Worcester, MA, Lowell, MA and Florence, Italy.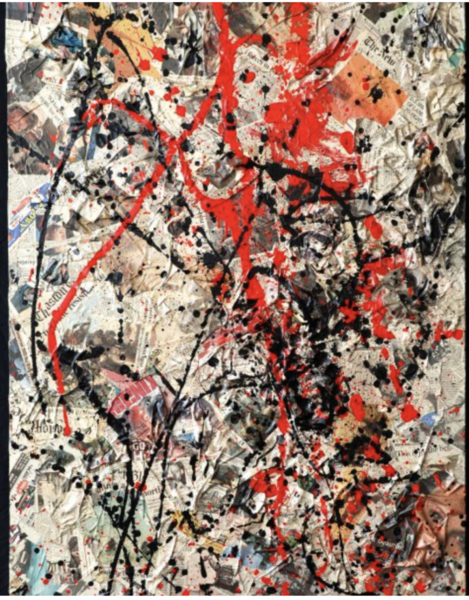 Michael Metcalfe
The work of British artist Michael Metcalfe embraces the post-medium stridency manifest both in medieval art and movements such as Dada and Pop. Harkening even to the dawn of mankind's need to make sense of his existence. Thus Metcalfe's work incorporates the metallic pallet of a singular certain world-view projected in visceral brutality by cave-paintings and Flemish Primitives. However, Metcalfe melds this unified iconography of the distant past with our contemporary disparate icons scattered through the multi-media of popular culture. In this way Metcalfe's work digs to the fundamental depths of human psychology that spans the ages. Consistent with the fusion of past and present, Metcalfe's images are rendered in a reinvention of the ancient technique of decoupage. Bourgeois delicacy and precision are replaced with an industrial physicality, immediacy, chaos and sculptural dimension. The pure emotion evident at distant viewing becomes enriched and subverted on intimate inspection. Consequently, Metcalfe's work not only reflects the human condition through horizontal time, but also its vertical complexity at every instant.