Friday, June 28, 2019
7:00 PM to 9:00
Boston, MA
INFocus Camera Club Annual Photo Show Opening Reception
One Brigham Circle
1619 Tremont Street Boston, MA 02120
phone: 617-566-5079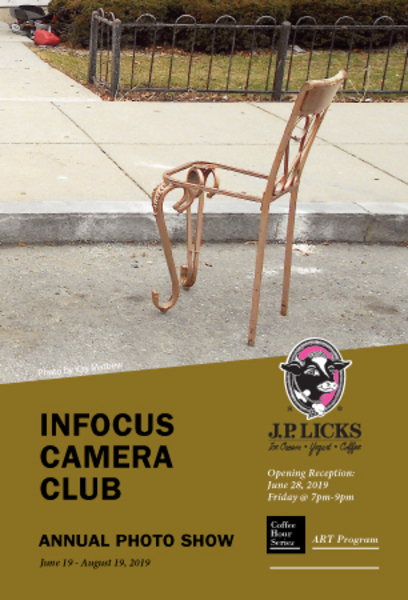 Join INFocus Camera Club for the opening night reception of their Annual Photo Show at our Mission Hill location:
"Presence, Absence and Transformation"
To see Mission Hill is to look beyond the surface, to overlays of space and time, sign and signified, presence and absence.
Featured INFocus Members:
CHRISTOPHER LOVETT
DOINA ILIESCU
INFocus is the recipient of a grant for 2018/19 from the Mission Hill Fenway Neighborhood Trust (MHFNT) for outstanding achievement in promoting community spirit and the art of photography in Mission Hill, Boston which helps makes this showing possible. https://www.infocuscameraclub.com/mission-hill
Come for a few minutes or stay the whole time. Grab an ice cream and sit down for a spell or just walk through. The evening is your ice cream cone to create.
export this event to my calendar