Thursday, June 6, 2019
8:00 PM to 9:00 PM
Boston, MA
Lit Crawl with the Boston Book Festival
1106 Boylston Street Boston, MA 02215
website: www.facebook.com/events/344635546319564/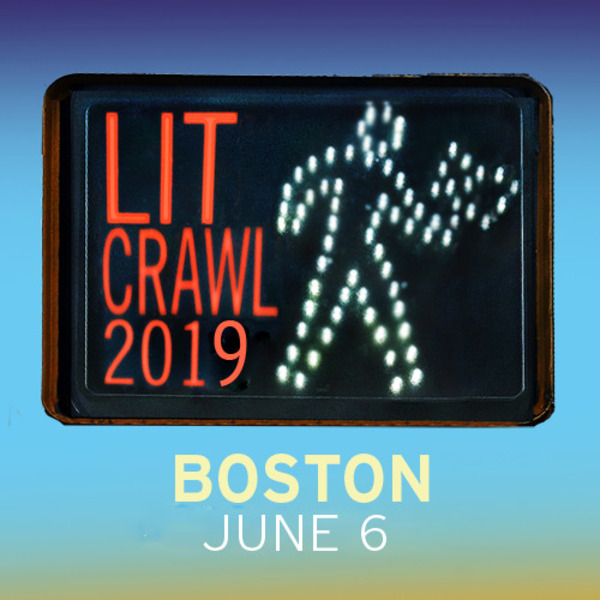 Lit Crawl Boston is set to return for Year 3 on Thursday, June 6, 2019 and we're hosting a reading in our 1106 Boylston Street store during phase three (which begins at 8 pm)!
Celebrate the city's literary past, present, and future on a night of irreverent literary programming in Boston's Back Bay. Over three evening sessions, intrepid readers will choose from a variety of unique literary events including games, performances, provocations and other oddities, all in surprising venues ranging from ice cream cafes (like us!) and art galleries to barbershops and furniture stores.
More on the author at J.P. Licks:
Jane De León Griffin is Director of Boston in 100 Words and Associate Professor of Spanish at Bentley University. She holds a PhD in Comparative Literature and is the author of the 2016 book, The Labor of Literature. De León has dedicated much of her academic research to the study of micro-fiction, or in other words very, very short stories. This work has led her to bring the international "In 100 Words" writing contest to the city of Boston. She is excited to share her love of micro-fiction with all who appreciate the art of storytelling. De León Griffin lives in Waltham, MA with her beloved husband, dog, and cat.
export this event to my calendar