Saturday, May 4, 2019
10:00 AM to 12:30 PM
Coffee Composting Table at Wake up the Earth Festival
website: loring-greenough.org/house-event/wake-up-your-garden-2019/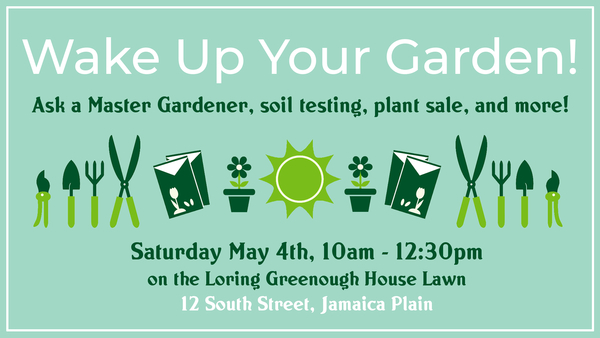 On Saturday, May 4th from 10am to 12:30pm, we will participate in Wake Up The Earth with a table where you can pick up our coffee grounds for your compost pile or garden during the Loring Greenough House's Wake Up Your Garden event.
(Afterwards, join the parade from Curtis Hall to the Stonybrook victory gardens for an afternoon of Community Gardens, themed activities and celebrations!)
Loring Greenough will also have many experts on hand and activities aimed at making your garden the best it can be this year!
export this event to my calendar