Bonus Cards are here!
Monday, December 23, 2019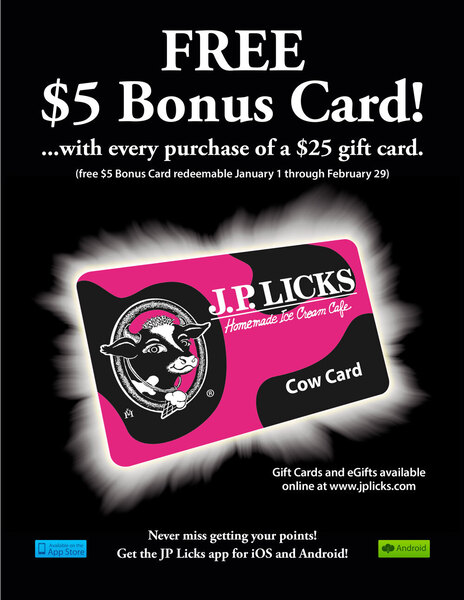 Bonus Card season is here! From now until December 31st, for every $25.00 eGift or gift card purchase you make, earn a $5.00 bonus card. Bonus cards can be used January 1, 2020 through March 1, 2020.
For physical cards, the $5 Bonus card is mailed to the purchaser. For eGift purchases, a $5 eBonus is automatically emailed to the purchaser.