One Brigham Circle
Perri Wilson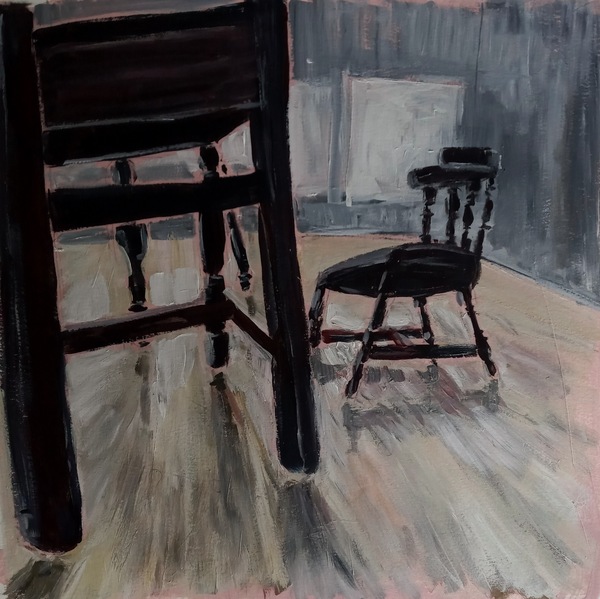 Perri Wilson grew up in the Boston area and has been painting the world around her since she was old enough to hold a brush. While studying philosophy at the University of Chicago, she realized that painting was how she understood almost everything else. Since graduating, her adventures have taken her from farms in Colorado and Virginia, to art school in Florence, to hiking across Spain; throughout it all, her paints and pastels have been her loyal travel buddies.
Art is, for Perri, a way of feeling at home in the world, of pausing just long enough to find temporary familiarity inside the planes of an unfamiliar scene. Sometimes this means making the sky a fractured ceiling, making trees the beams that hold up an enclosure, and concrete sidewalks the soft floors of a car's natural habitat. But for someone who attempts to establish "home" through painting, her compositions are often suggestive of a world that stretches disconcertingly beyond the canvas.
To see some of her recent work, visit https://pcw135.wixsite.com/perripaints or follow her on instagram @turpannoyed. Please dm or email pcw.135@gmail.com for inquiries.