One Brigham Circle
Nygel Jones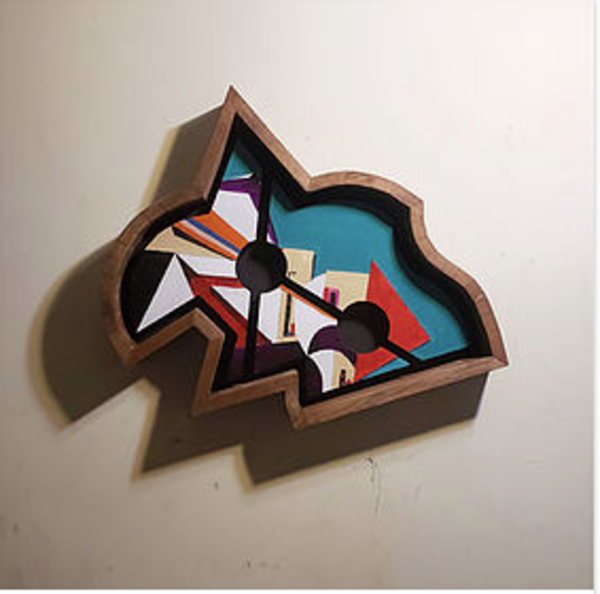 I was born and currently live in Boston, Massachusetts.
I graduated with a BFA in Interdisciplinary Arts from Montserrat College of Art in 2015 studying sculpture, painting and other forms of fabrication. Post-graduation, I've dedicated my spare, now full, time to making work. My influences making art derive from family roots, music, engineering, and construction. I also draw inspiration from memories of my childhood hobbies and interests revolving around pop-culture. Other influences include forms of industrial design that consists of cars, musical instruments, interior design, and architecture.
My overall practice consists of painting and constructing shapes, in ways that extend beyond our known existing geometric shapes which I find working through my process, a constant experimentation and constant discovery from the various materials and tools I use. It's a psychological exercise, like solving a strategic game with a specific equation. The shape's design is inspired from any random thought out of my subconscious. Coming from memory to everyday experience or simply feeling and emotion. It's a visual metaphor to the Universal nature of music inspiration. The frames are an extension of the shapes within and encapsulate the essence of repetition and melody through each cut side, like beats or notes on a scale.
See more of my work online or find out where to see pieces in person and follow me on on Instagram @n.a.j_arts.
.