Davis Square
Lilyan Sayre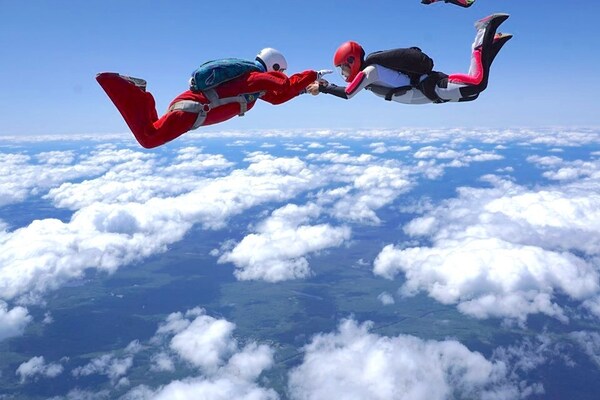 Lilyan is a Boston area based artist working in acrylic and mixed media. She jumps out of airplanes from 13,500 feet up in the sky for fun on weekends.
-
"My creative process is very much integrated with my life experiences. The most beautiful sunset I've ever seen is from 5000 feet up in the sky flying under my canopy, and not from behind a window. Flying free in the open air, viewing the silver lining of clouds from above, is not an experience easily explained in words. There are still a lot of misconceptions about this sport, and it's not an everyday activity for most people. I'd like to introduce skydiving to a wider audience and bring a little piece of sky to my neighborhood. I first got into skydiving because I've always had a tremendous fear of height, and what better way than to face my fears and push through it? You can do anything you put your mind to. The sky's (not) the limit!"
-
Want to step out of your comfort zone and jump out of the plane with Lilyan in 2020? Stay tuned for the date of her artist reception, where she will be talking about her art series and skydiving as a hobby.